[lgc_column grid="50″ tablet_grid="50″ mobile_grid="100″ last="false"]Paul is the fourth generation of Long's to make Maple Syrup in Laurier Twp. He and Jo-Ann look forward to seeing you at the sugarbush.[spacer height="20px"]
Paul's great-grandfather John Long made maple syrup for market as part of his farm crop. The remains of his sugar shack were visible some 20 years ago but little is known of his operation.
Clifford Long started the 400 bucket operation on our current property in 1986.
John and Jo-Ann took over the operation in 1995. In 1999 John and Jo-Ann modernized by installing 6,000 taps on a plastic pipeline, and built a new Evaporator House.
Today, there are 11,000 taps.
Sadly John passed away on Dec 10, 2016, but the family continues the tradition of making maple Syrup in Laurier Twp.[/lgc_column][lgc_column grid="50″ tablet_grid="50″ mobile_grid="100″ last="true"]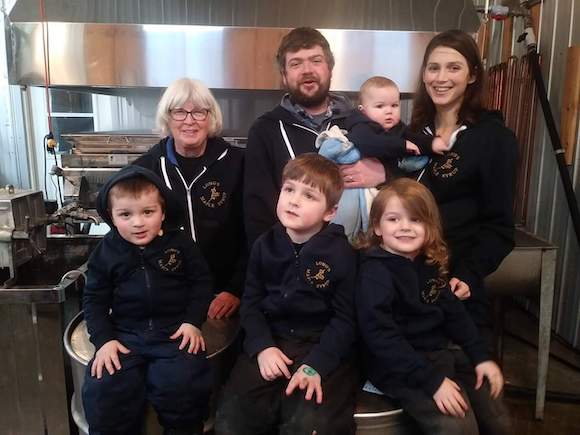 [/lgc_column]