This is our family favourite!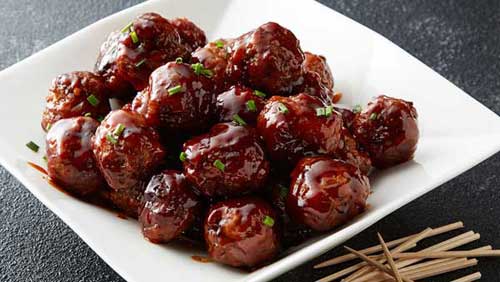 Instructions
Combine ground meats, onion, egg, parsley, Worcestershire sauce, ½ tsp salt and pepper.
Form into 1½" balls.
Place in 8″ square pan.
Bake at 350°F for 20 minutes.
Meanwhile, combine cornstarch, dry mustard and ÂĽ tsp salt in small saucepan.
Gradually stir in vinegar, syrup and water.
Cook and stir over medium heat until thickened and bubbly.
Drain fat from meat balls and pour sauce over.
Return to oven and bake 20 minutes longer.
Makes 4 servings.
Serve on rice.