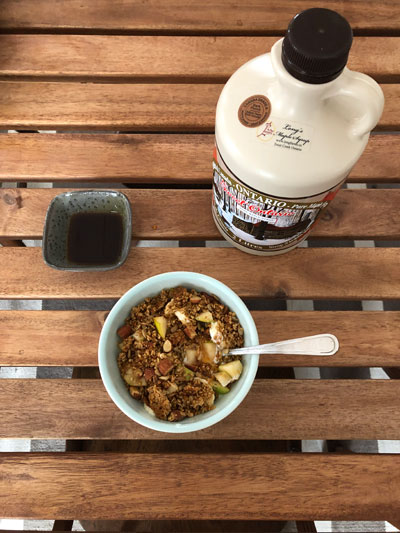 Instructions
Preheat the oven 350°F.
In a large bowl mix all DRY ingredients together with a wooden spoon.
In a small bowl mix Long's Dark Maple Syrup together with vegetable oil and honey, then add to dry ingredients.
Mix together well.
Spread granola evenly on a large baking sheet (you may need to bake 2 batches).
Bake @ 350°F for 25-30mins. Mix granola up halfway through for even baking.
Remove from oven when granola is golden brown.