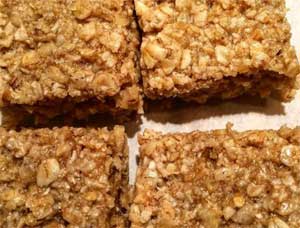 Instructions
In a medium saucepan, bring butter and syrup to a boil over medium heat, stirring constantly.
Continue cooking for 3 minutes.
Remove from heat and add remaining ingredients; mix well
Spread evenly in greased 9″ square pan.
Bake at 375°F (190°C) for 15 to 20 minutes, or until lightly browned.
Cool and cut into squares.